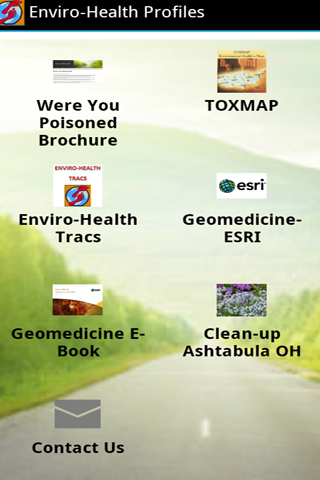 MEDIA
David Lincoln was a weekly guest on the Reclaim America Now radio show at the Microeffect on Tueday 1pm-2pm Central Time with Melinda Pillsbury-Foster on Rumor Mill News in 2011.
This is part of a 15 part series of programs which investigated the associations between toxic chemicals and chronic diseases.
The
Jan. 3, 2012 show
discusses Chloroform poisoning and the chronic health consequences of chlorination. He reviews the Del Amo Superfund site in Torrance, Ca and the Cargill plant in Memphis TN.
The
Dec 27, 2011
show discusses the health impacts of formaldehyde poisoning. He looks at potential cancer clusters in McFarland CA and from the FEMA trailers after Hurricane Katrina and Iowa Floods. He examines formaldehyde releasers in cosmetics.They also review illnesses at the Bannister Complex in Kansas City MO.
The
Dec 20, 2011 show
investigates the health risks of styrene, commonly called styrofoam or polystyrene. Styrene was recently declared to be reasonably anticipated to be a human carcinogen and has been linked to leukemia and lymphoma. Styrene has been found leaching out of styrofoam cups, toxic waste dumps. David Lincoln will discuss styrene health impacts in Casmalia Calif, Kelly AFB in San Antonio, Texas and Boat Building facilities in the US.
On the
Dec 13, 2011 show
, he reveals the many unexpected places where Cadmium, a highly toxic metal, has been found and how to avoid Cadmium poisoning. In recent years, Cadmium has turned up in children's jewelry at WalMart, in glassware at McDonalds, in paint sets and in sunflower seeds at baseball games. In the past, it has been released at mining sites, toxic waste dumps and in secret, cold-war military tests. Cadmium has been linked to lung cancer and has been associated with liver cancer and liver disease, pancreatic cancer, and with prostate cancer together with STDs.
On the
Dec. 6, 2011 show
, David Lincoln provides an update on Hexavalent Chromium, the so-called Erin Brockovich chemical element. He revisits the risks associated with Hex Chrome in Hinkley, Calif and offers a preview of data to be discussed at the Water Board hearing scheduled for December 8, 2011 at the Hinkley Elementary School.
On the
Nov 29, 2011 show
, David Lincoln informs listeners about cancers, birth defects and other chronic diseases linked to trichloroethylene (TCE) in our air and water. He warns listeners about even more threats lurking for all of us, including in the San Fernando and San Gabriel valleys where the EPA finds trichloroethylene causes kidney and liver cancer, lymphoma and other health problems. The recent decision could raise the cost of cleanups nationwide.
On the
Nov 22, 2011 show
Host Melinda Pillsbury-Foster and her guest, David Lincoln, focus on the carcinogenic aspects of PAH (hydrocarbons )that can be found in fossil fuels, tobacco, and cooked meat. they discuss how they can be recognized and avoided.
On the
November 15, 2011 show
he tells the forgotten story of the Simi Valley nuclear accident at Santa Susana Field Lab and reviews the risks for cancer and other chronic diseases from Radiation Poisoning.<?
On the
November 8, 2011 broadcast
David Lincoln discusses the link between cancers like leukemia and Benzene poison found in gasoline and cigarettes. He talks about the Benzene contamination at military bases (such as Camp Lejeune in N.Carolina) and also the BP Texas City Refinery lawsuits.
On the
November 1, 2011 radio show
he addresses some health and safety concerns with Polyvinyl Chloride (PVC). Everyone is familiar with products containing PVC plastic like piping and insulation. People who live near PVC manufacturing plants are known to have higher incidences of cancer and other diseases. All of us are at risk when PVC burns and many are exposed when PVC is disposed of.
On the
October 25, 2011 radio show
we discuss the health impacts of PCB exposure from Superfund waste sites. We review the possible causes for birth defects in Kettleman City, Kings Co. CA and consider PCB incidents in Alabama, the Hudson Valley, New York, and Massachusetts.
On the
October 18, 2011 radio show
we talk about recent cases of lead poisoning in imported candy, miniblinds, toys, jewelry, pottery, traditional medicines and lead from paint. We also discuss a disease cluster for ALS (Lou Gehrig's Disease) at lead smelters in Missouri. October 23-29, 2011 is National Lead Poisoning Prevention Week. For FAQs regarding Lead Poisoning in Calif. see the Department of Public Health website.
Hear the
Oct. 11, 2011 radio show
about our daily exposure to mercury from coal-burning power plants, dental fillings, vaccines, and the seafood we eat.
The
Sept 27, 2011 radio show
focused on toxic chemicals and associated chronic diseases in Tulare County Calif.
The Sept 13, 2011 radio show was about Arsenic in the water and the air with emphasis on pollution in Calif.
He is also available for other interviews.
To schedule Dave on your show or for interviews email us.
EMAIL
For a media packet also
EMAIL